The Jprhinestone product assortment includes a wide range of Hotfix products. These can be applied simply, quickly and securely. Hotfix technology is ideal for application in the fields of textile, interior décor and accessories.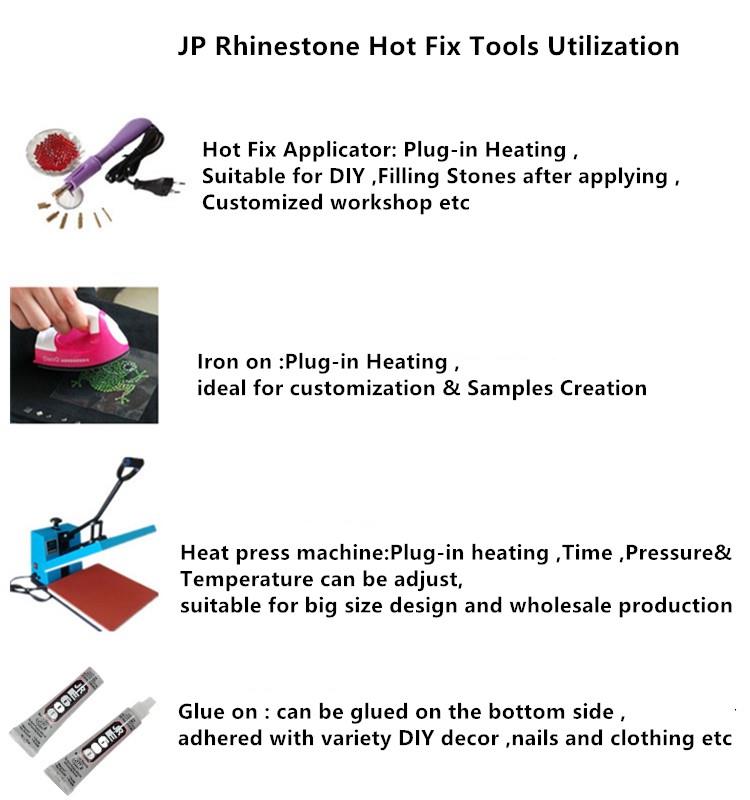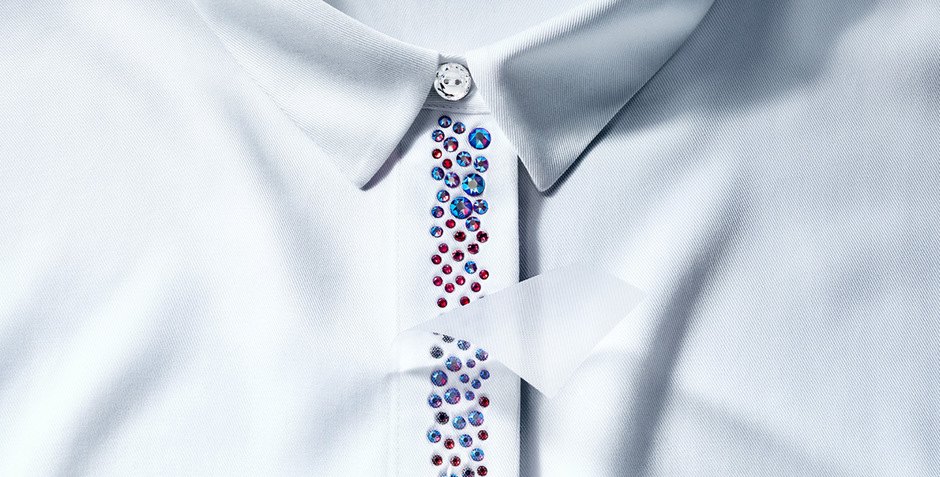 Which Products are Suitable for Hotfix Application?
Flat Backs Hotfix

Transfers

Synthetics

Crystal Mesh
How to Apply Hotfix Rhinestones
JP Hotfix rhinestones have a crystal face on one side and a flat surface coated with heat sensitive glue on the other.
To apply rhinestones to a fabric you will first need to flatten out your fabric onto a flat, stable surface

Make sure your tool is the same size as the rhinestone and start heating it up

Affix your rhinestone to the tool and place it onto the fabric

Press it into place for a few seconds until the glue has melted and the rhinestone is firmly attached